MultiplyMe
I pitched an idea for a new kind of nonprofit fundraising platform at the Ebay Hackathon, OpportunityHack. I designed a prototype for the concept, which went on to win the $5000 grand prize, a dedicated adviser, an office space, and several clients.
Research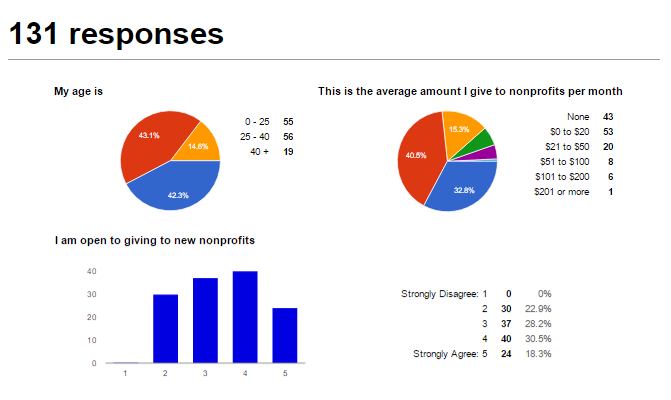 To drive our design process, I performed user and client interviews, large surveys, analytics, psychological research and competitor research. Based on my research, each month we performed a complete redesign.
Features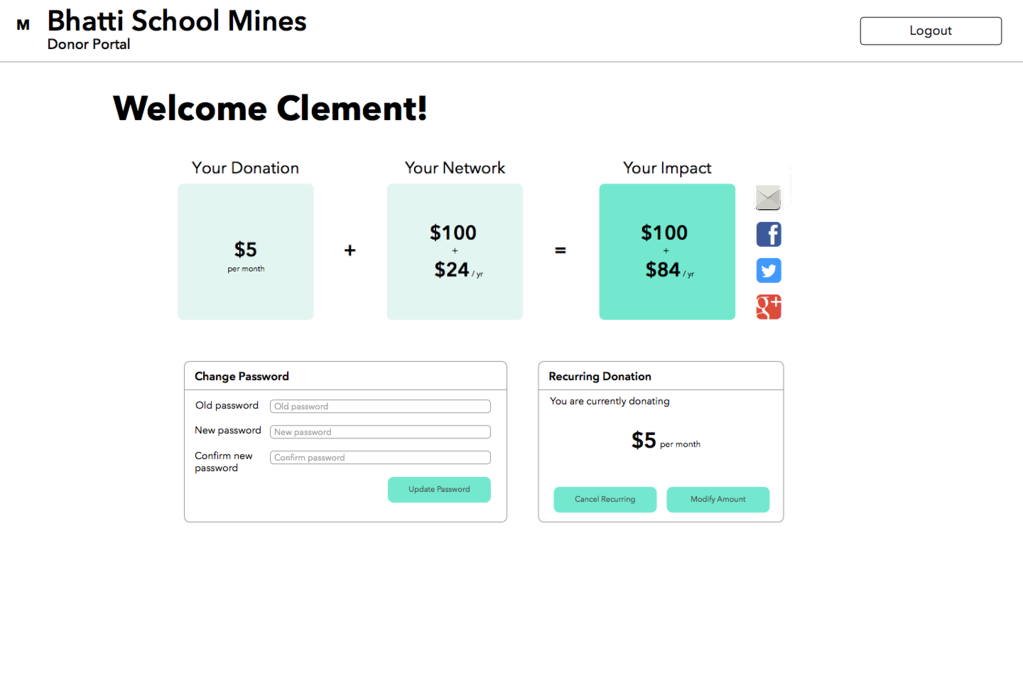 Through our user research, we continued to identify and implement features that would make it as easy and appealing as possible for our end users to donate to these nonprofits.
Project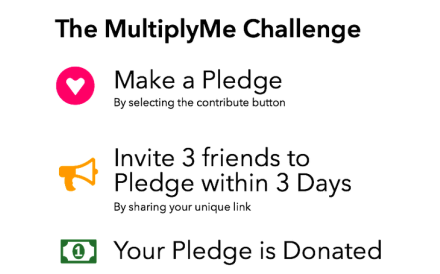 UX ensured that we weren't just building a product, we were building the right product. Our challenge mode raised ten times more donations than a traditional "ask," and a majority of users chose to take the challenge.
Tk20
At Tk20 I worked with the UX team as a front-end developer and accessibility lead, and was later promoted to analytics and front end lead for the design team. Tk20 hired me because my design background allowed me to be a full collaborator with the team.
UX and Design Teams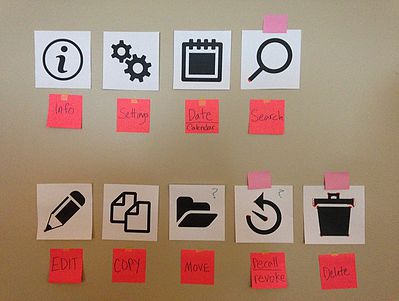 When I was hired, the Tk20 system had gone through more than a decade of engineering, piecemeil and with no designers. My twelve-member team was tasked with redesigning the sprawling 2500 page Tk20 system from the ground, up.
Onboarding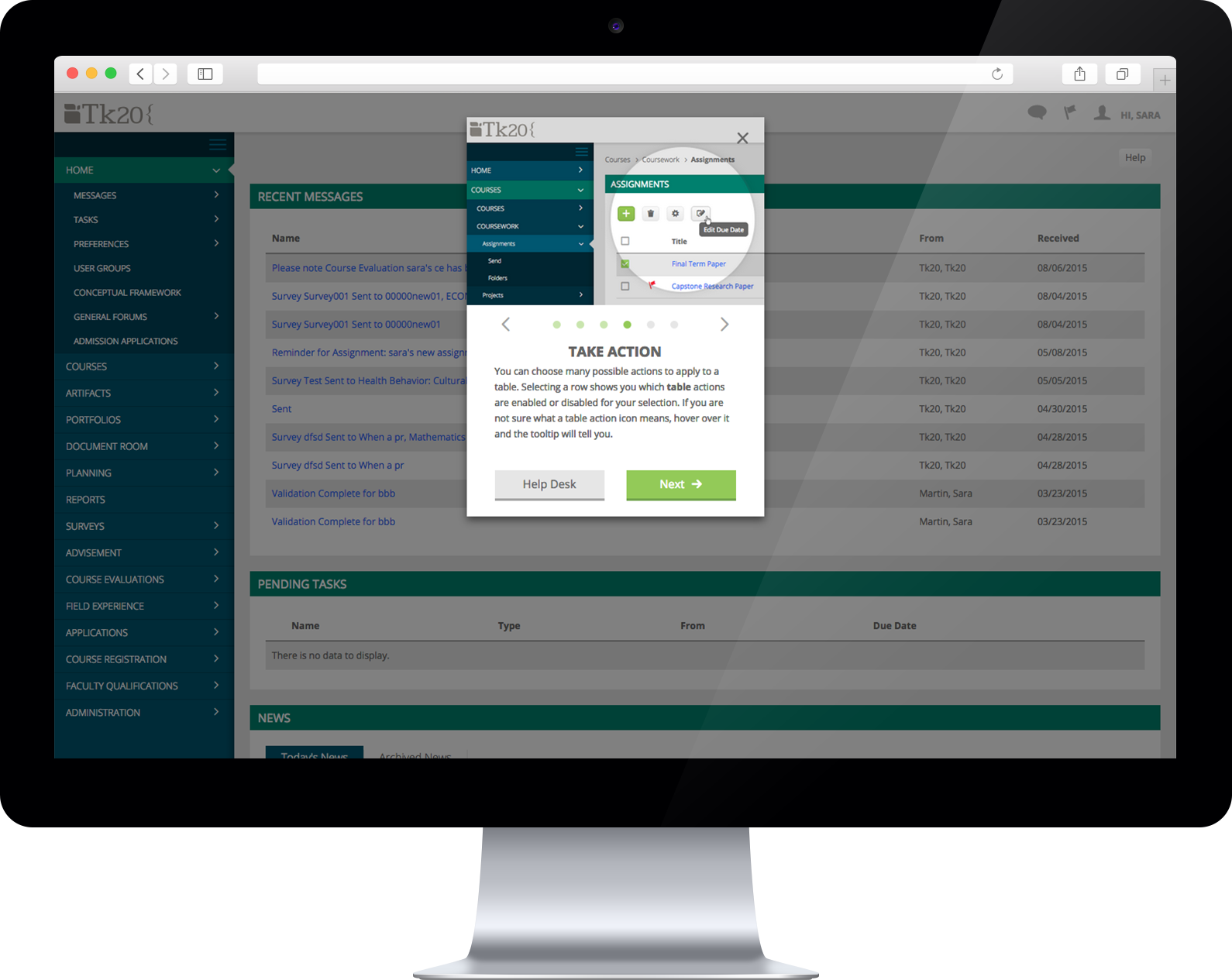 Experienced users of the old Tk20 system were used to convoluted workarounds to accomplish even the simplest of tasks. When UI switched over, these users need direction and reassurance that all their data was still available.
High Contrast Stylesheets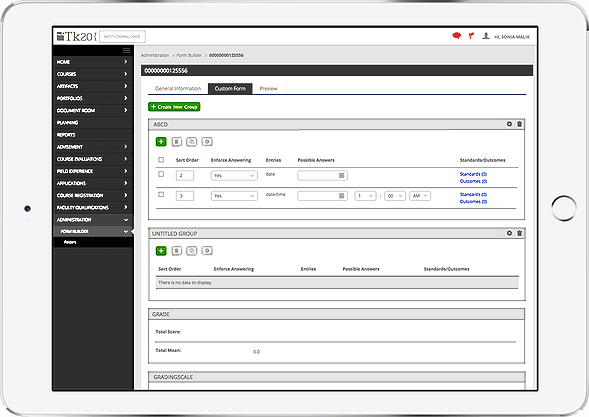 It was unacceptable that disabled users would have difficulty using the interface, but client organizations needed control over their own brand presentation. As a solution I created a special alternate stylesheet, the last piece missing for complete WCAG 2AA compliance.
Testing with a Blind User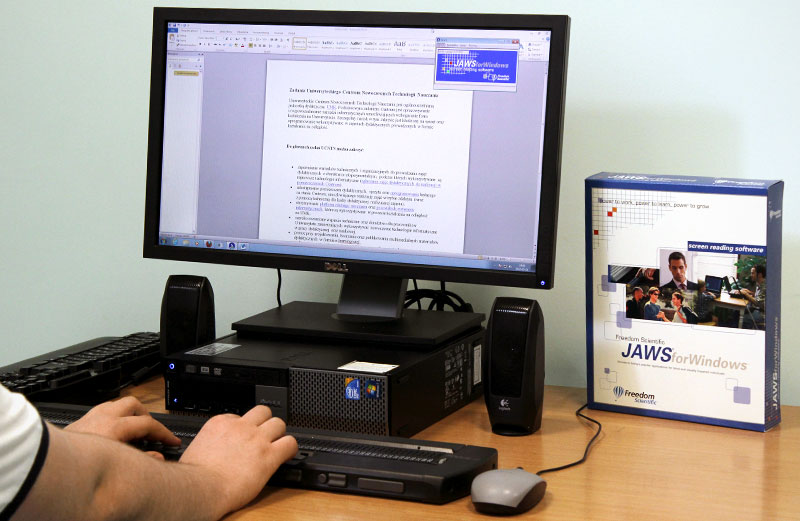 Just because it is possible to navigate with a keyboard doesn't mean that it is easy or intuitive. I tested with a blind user who always used a screen reader, to be sure our interface made sense even without visual signposts.
Developer Online UI Guide
The pattern library we built was referred to throughout the redesign process, by both developers and UX designers to create a completely consistent front-end in the live system. Throughout the system redesign, the DOUG pattern library has been a growing and evolving document.
User Conference Sites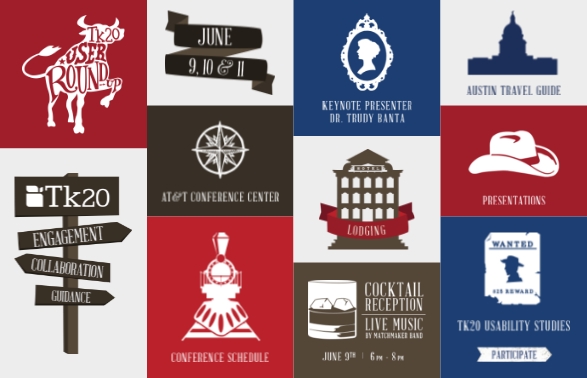 I have been directly in charge of building websites for each of Tk20's annual user conferences. I analyze data from a variety of analytics sources including heat maps, click paths, and Google Analytics, and incorporate those insights into the next year's site.
Other Cool Stuff
I've done a lot of odd design and UX projects in my own time and as a freelancer. Here are a couple projects that I don't mind showing off.
Cover Letter Builder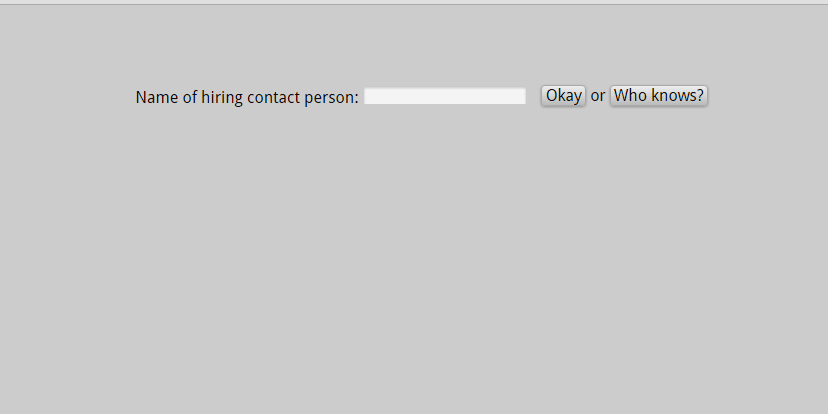 Starting my career, I hated writing so many cover letters, and it seemed to me that good designer should be able to design a way out of tedious soul-crushing tasks like that. I built a javascript tool that would allow me to quickly tailor my cover letter by dragging-and-dropping keywords.
Break Up Help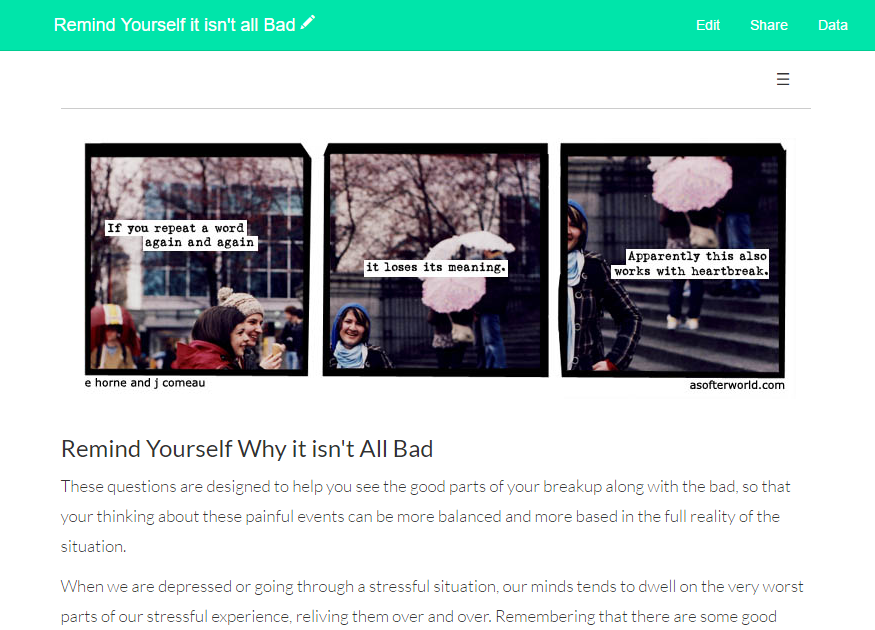 I designed a tool to aid growth and healing during the painful act of breaking up, based on the psychological literature and using clinical psychology techniques. I did a great deal of user research before, during, and after the launch of this tool.
Web Design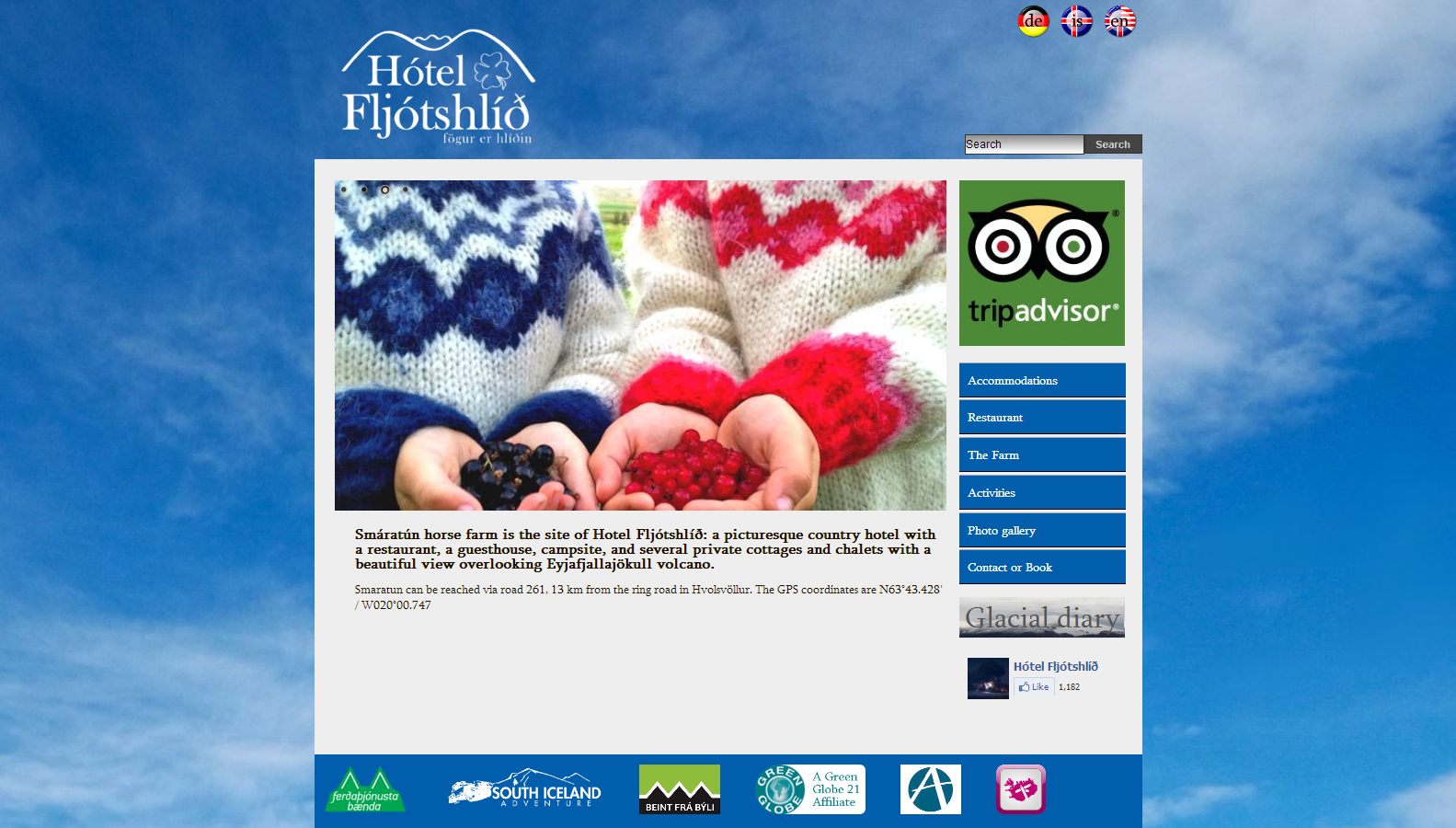 I worked a huge range of web design projects during my years as a freelancer, for companies with a wide range of business goals. I have a highly collaborative working style with my clients.
Graphics Design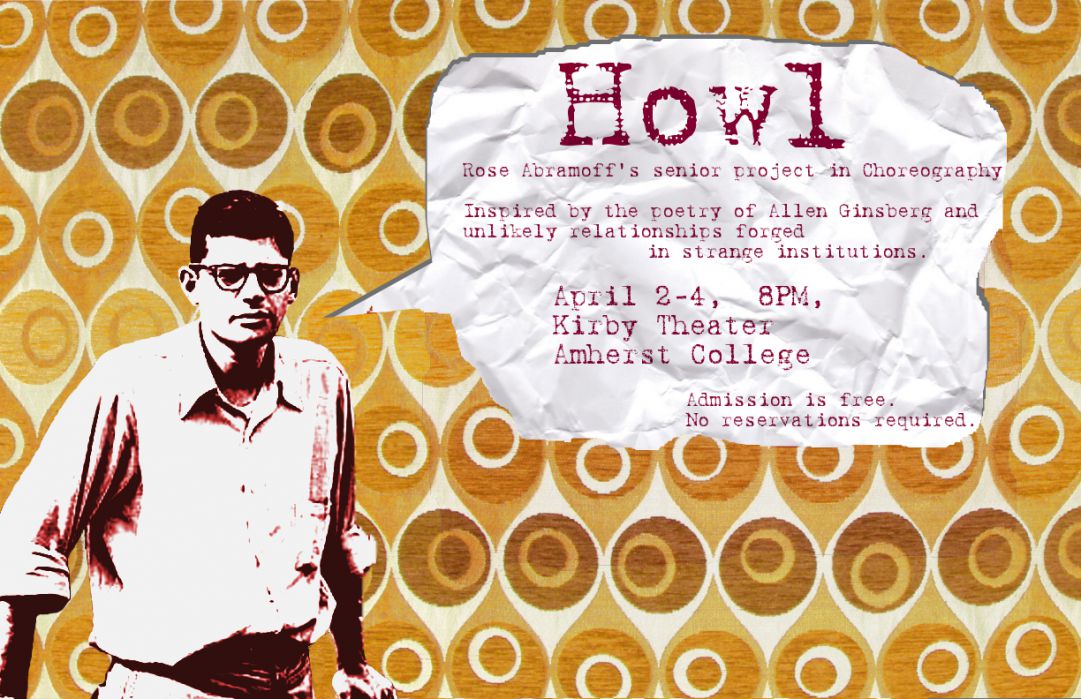 For years I designed event posters for Amherst Theater and Dance: collaborating with directors, actors, choreographers, and playwrights to create eye-catching posters. During my time as a freelancer, I also designed client branding: through letterhead, apparel, events, business cards, product labeling, and online.
Rolodex Portfolio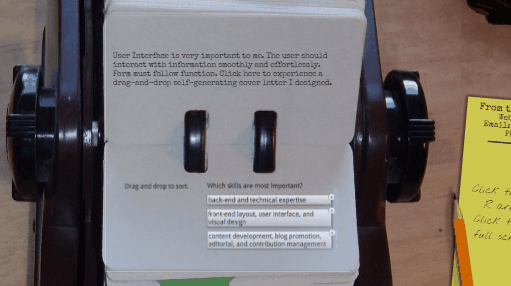 I promise that when I created this portfolio, skewmophics and 80's nostalgia were big! I built it to showcase my unique combination of design and development skills, writing the 3d css animation myself. I designed the controls to be intuitive, working with either the keyboard, mouse, or the swipe of a finger.
Accacia and the Ants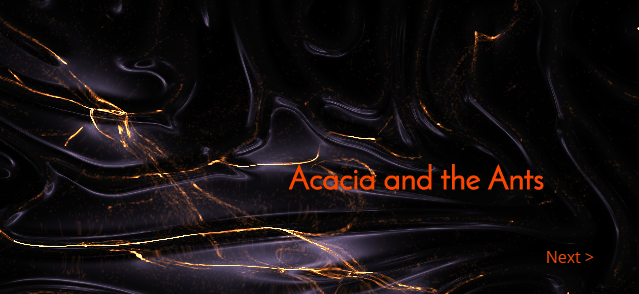 I wrote a short story, then used interactive HTML canvas projects to create an immersive and interactive environment for the story.